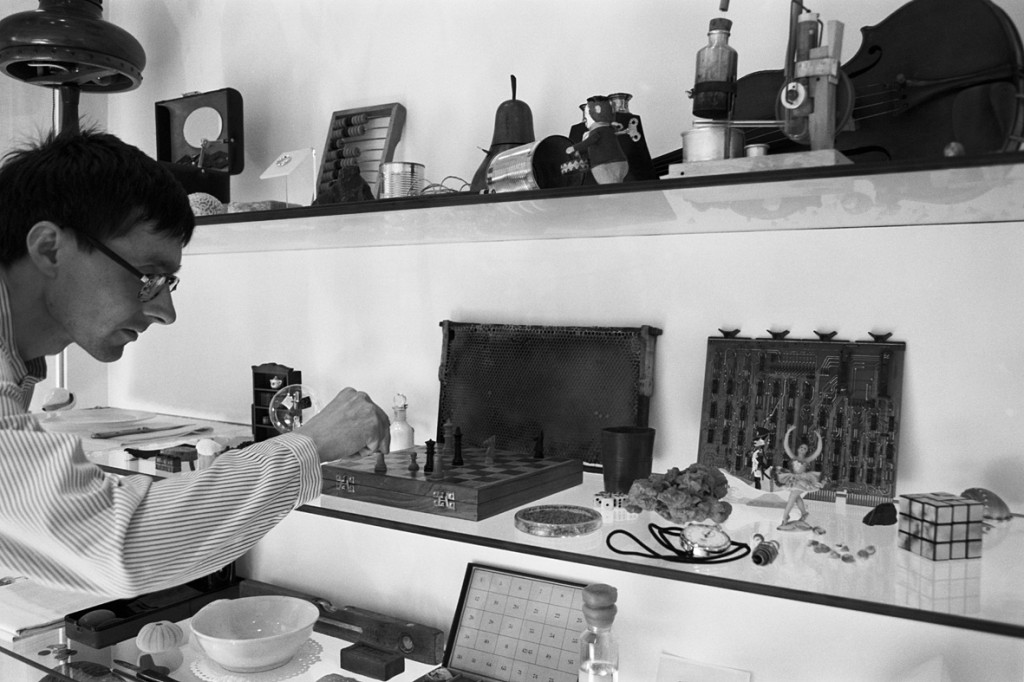 I met Gerhard Lang in the course of a Wellcome SciArt project that aims to get scientists and artists to work together on a project. Our project was an exhibit for the Head-On exhibition at the Science Museum in London in 2002.
I was very excited when I heard of Gerhard's plan to construct an exhibit he wanted to call Imago cerebri, because it would include a purpose made display cabinet full of objects. I had been intrigued by the idea of a Wunderkammer, or cabinet of curiosities, for a long time. As far as I had understood, the Wunderkammer is a collection of anything and everything interesting, and it can serve different purposes: education, reflection, knowledge expansion, possession, memory and fantasy.
Some of the objects in Gerhard's cabinet were selected by him from our own house, and it was thrilling to see them nestling together with objects he had obtained on loan from different London museums.
To me the Wunderkammer is one of the best metaphors for psychology, that is, the study of the mind.  It highlights wonder and surprise.  It suggests paradoxes, in mysterious of juxtapositions, and effortlessly evokes emotions through the images and their juxtapositions.
What is the mind? Of course it is not just a collection of memory images and things. The mind is also a machine that enables us to fit into our ecological niche and moreover constantly create slightly different niches. The mind is created by the brain, but we have no idea at what level the equivalence of mind and brain will eventually be established. At this stage we are talking about a very global level: mental components and extensive brain regions; mental operations and connections and networks between brain regions. At this global level it is probably okay to use the words brain and mind to stand for each other.