Eva Fodor, sociologist and professor of gender studies at the Central European University Budapest, is also director of the Institute of Advanced Study at the CEU. We meet every week for seminars followed by a convivial lunch in the CEU's Café Central. I wondered whether we could have a get together to talk about gender issues. Where better than in one of Budapest's many baths? Eva immediately suggested the Rudas baths, one of the oldest, originating in Ottoman times, with its Turkish architecture largely intact. This was not the only attraction. These baths have a Women Only day, which seemed highly appropriate.
Walking past ancient pillars we steered towards a mysteriously shining pool in the middle of an octagon. We were surrounded by women of all ages all chatting and enjoying themselves. Water was pouring in from huge spouts. We leaned back against the warm stones and wallowed in the water.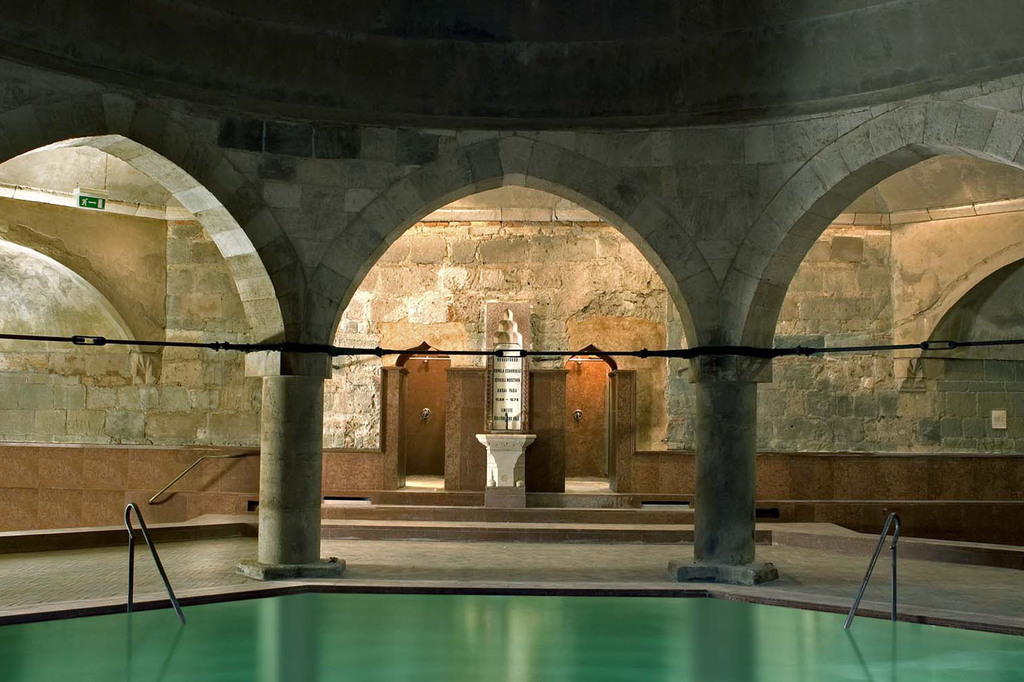 It could have been a scene from antiquity, but we wanted to talk about modern women. Eva had some interesting statistics (based on US data). She said that at the time I did my PhD in 1968, I would have been one of only 18% women in the psychology graduate program. She asked me what I thought it would be now.
–       50% , I guessed, thinking that Psychology was a topic chosen quite a lot by women nowadays.
–       80%  was the surprising answer.
–       So, what is the consequence of so many women choosing a certain topic for their research career? Is this a good thing? Will they all become leaders and role models for women in other disciplines?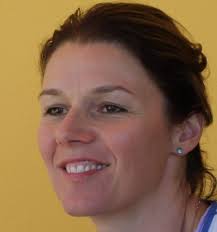 –       Not necessarily. We call this process  'femininization', and there is evidence that this could mean lower pay, or at least a less steep pay increase, and lower status for the discipline.  This has been the case for example when large numbers of women entered teaching or banking.   It is probably true in academia as well.   When women start predominating in an occupations, the job is redefined as something 'a little bit easier to do' and a little bit less worth in terms of salary.
–       But, isn't it is also possible that women are allowed to enter once the job gets devalued? Do we know which is cause and effect?
–       This is difficult to disentangle! Still, there are examples, when it is a bit more clear, when a tacit devaluation of a job happened and relative salaries went down only after women entered a profession en masse.
–       Perhaps women are not confident enough to fight for higher salaries…?
–      …or to assert their expertise.  In any case, the prospect of lower rewards then leads to fewer men wishing to enter, and then a further loss in status occurs. So cause and effect might run both ways.
We admired the magnificent vault above us. Openings cut into the ceiling and set with coloured glass let in the light in beautiful patterns. Spreading our limbs in the pool, we let our imagination conjure up women through the centuries, finding respite in warm waters.
–       What happened in Eastern Europe in state socialist  times?
–       Communist parties had an explicit emancipation programme for women.  For example, they were encouraged to take up technical jobs, such as engineering, where more people were needed.   Some did indeed enter this field, certainly more than was the case in the UK at the same time.  My own mother is an example.
–       – Ah, but you defected to the Humanities! Is this the case with many women of your generation? Do we know what happened to the daughters of the pioneering women who were scientists, technicians, engineers and computer programmers?
–       We do not, but according to my mother most women in her college cohort did not end up doing actual engineering work, even though they did gain the degree.  It would be interesting to study this in more depth.
We clambered out of the the dark central pool to sample some of the smaller adjoining pools, slightly cooler,  and we were looking forward to a proper massage at the end of the morning. The centuries between the time when the baths were constructed and now disappeared. Yet, so many changes happened to the role of women.
Our discussion ran around the question of what makes women with their high-flying academic careers today often so stressed?  First of course we mentioned the business of juggling family life and work.  But why is it that women still spend so much time doing housework, when labour saving devices fill the closet in every kitchen and middle class professionals have access to fast food and all sort of other services?
Eva came up with answer that surprised me.
–       I believe our standards about the quality of life that we expect have been driven up relentlessly.  Unlike our predecessors a century ago, we take a bath, shower, change clothes every day. Our washing machines and tumbler dryers are running constantly. We need to have fresh sheets and ironed shirts. Laundry day and bleaching in times past was often just one spring clean.
–       Yes, when I was a child in the fifties, I remember , laundry day, soap suds, scrubbing boards, washing lines. It was a big deal.
–   It's not just the laundry. We need to have complex foods, different every day; we take into account what every family member likes and dislikes. Some of us even bake our own bread, make our own pasta.
–       In the 1950s it was quite chic to serve a frozen dinner. Imagine this nowadays! Isn't it strange – when we could have it so much easier?
–       So, you think it is this constant increase in the standards of living that puts women under more and more stress?  Why do women care so much about these high standards?
–       Women's identity as women is often tied to taking proper care of family members. Thus they do seem  to care more about these things, even when they are extremely busy, when men in the same situation would take the pizza delivery option.  But what can we do to counteract this possibly unnecessary source of stress?
–       I have been advocating short cuts, even if they are called 'cheating' by those with the highest standards. Of course, women in high flying careers should use their earnings to get help with household, with childcare.
–       Perhaps it is a good thing if women are made aware of the radical changes in our standard of living over time. They could be encouraged to reap some of the benefits of household conveniences rather than being pressurised to aspire to ever higher standards.
–       Perhaps women should not be taught to be perfect mothers and perfect housekeepers, but good enough mothers and good enough housekeepers.